Helen Udale-Clarke
Helen Udale-Clarke has over 20 years of professional experience specialising in climate change risk assessment and adaptation, drainage modelling and flood risk assessments.
Helen was a key member of the team undertaking the first UK's Climate Change Risk Assessment (CCRA) and managed the project for its final two years. Helen has strong skills in dissemination of technical information to both technical and non-technical audiences. Particular areas of interest include stakeholder engagement and training. Helen was responsible for managing over 30 workshops across many sectors as part of the CCRA.
Helen is one of the main authors of the UK SuDS manual and a course leader of our successful SuDS: standards, guidance and design tools course. 
Want to know more?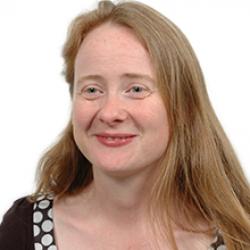 Helen Udale-Clarke
Principal Engineer
+44 (0)1491 822899