Home

>

Training

>

Introduction to flood risk analysis and management
Introduction to flood risk analysis and management
An ideal course for those involved in river and flood risk management. Although the focus of the course is river and urban flooding, much of the content also has relevance to tidal and coastal flooding.
This course introduces the concepts of flood risk analysis and management within the context of existing UK policies and legislation. Current techniques in considering climate change and joint probability are presented in outline, as is the latest guidance on producing flood risk assessments. The course focusses on river and urban flooding, however, much of the course content has relevance to tidal and coastal flooding as well.
Policy and legislation (UK and EC legislation and implications for UK stakeholders).
Overview of methods for implementation. Risk analysis - What is risk? and How can you manage risk?
Climate change. Joint probability.
Flood mitigation.
Drainage and Flood Risk Assessments.
Those involved in river and catchment management including recent graduates, consultants, local authority staff, development control and flood defence officers.

It is designed as a suitable follow-on course from River hydrology and hydraulics, but can be undertaken independently. Some background knowledge of hydrology and/or hydraulics would be helpful.
At the end of the course, the participants will:
be aware of the key policies and legislation of relevance to the UK;
understand the concepts used in flood risk analysis;
be aware of the different types of assessment and their application within flood risk management strategic planning;
understand the purpose of flood risk analysis and management within the context of development planning;
know what a flood risk assessment should contain and how to undertake such an assessment;
have an up-to-date knowledge of how to take climate change into consideration;
be aware of joint probability issues;
have developed a basic knowledge of drainage principles and understand the importance of integrated urban flood risk management.
Provided a good all round introduction of the concepts for somebody who is new to the field. 
Past delegate
Course leaders
FAQs
More information about travel and accommodation, booking and confirmation and more.
Course login
Access joining instructions, course materials and course certificates inyour secure course area.
Want to know more?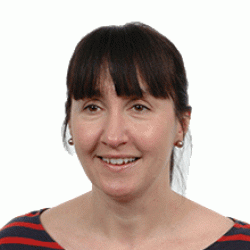 Sarah Moxon
Events & Publications Coordinator
+44 (0)1491 822899